Meet Charlotte Wade: Wilson & Roe's Golf Champion
June 6, 2022
Category: Blog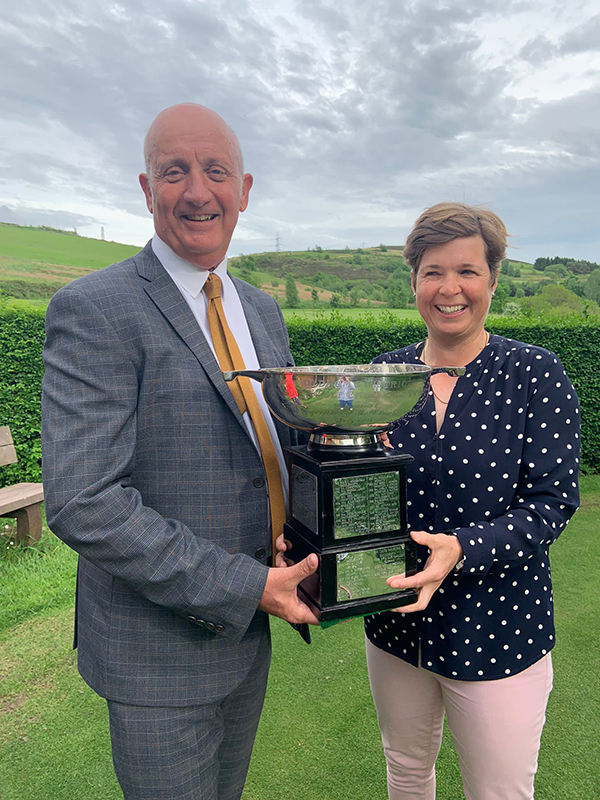 Click on image to enlarge
At Wilson & Roe, we have an incredible group of employees working together to provide the best possible service for our clients. We want you to get to know the people behind our business as they're impressive both at work and in their personal lives.
Meet Charlotte (Charlie) Wade. Charlie joined the Wilson & Roe High Court Enforcement team back in September 2021 after teaching English for most of her career.
Charlie's role involves writing and sending attendance reports to clients, dealing with enquiries from our team of Enforcement Agents and taking payments from debtors.
Outside of work she is a golf champion, having recently won the Oldham & District Golf Chronicle Cup Championship with a magnificent score of gross 81 (net 59), beating the runner up by 11 points.
Sarah Roscoe, Managing Director, said: "Charlie is a fantastic employee to have on the team. She is calm, very supportive, so good natured and extremely knowledgeable. Her competitiveness and winning streak in golf also translates across to our family quizzes, especially the Boxing Day one – she's incredibly clever!"