Meet the Team - Joe Hanlon: Running Collections & Marathons
April 6, 2022
Category: Blog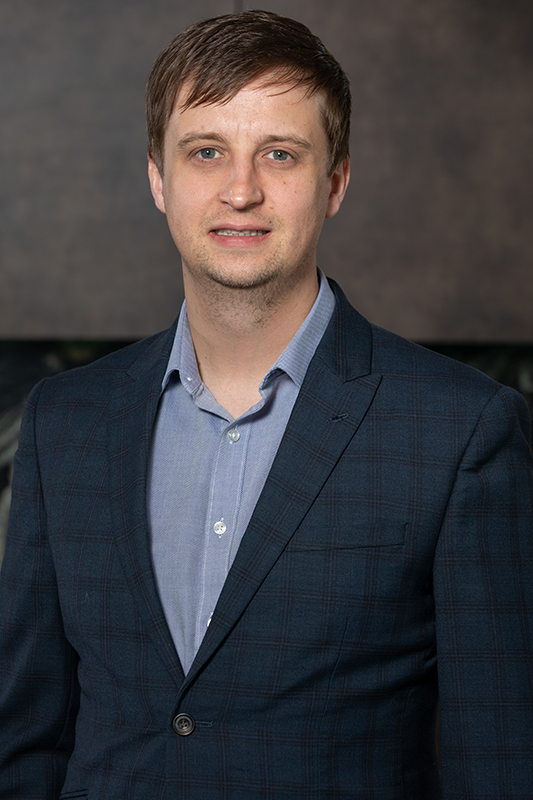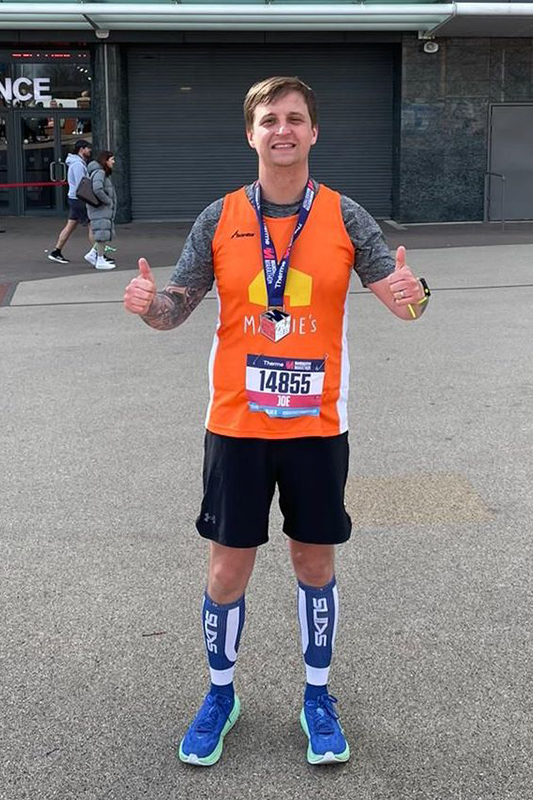 Joe Hanlon has been an essential part of the Wilson & Roe team for over a decade.
Since 2009, he has been working hard in the background of the company ensuring the operation runs smoothly and acting as the oil for Wilson & Roe's big machine.
Joe first joined Wilson & Roe, then Andrew Wilson & Co., as a Junior Administrator at the age of 18 after finishing college where he studied Law, History, Business and Psychology before taking a position at Barclays Bank.
He then returned to Wilson & Roe in 2009 and has quickly progressed through the ranks, becoming Operations Manager and then, more impressively, being awarded a Directorship at the age of 29 and qualifying as a High Court Enforcement Officer at 30.
Getting Clients the Results The Deserve
How did he achieve so much, so young? "I work hard and take everything in my stride," explained Joe. "I have always taken on extra responsibilities without being asked. As Operations Manager, I helped put in place procedures and systems to make the team and our work for our clients more efficient – many of which are still in place today."
A recent achievement that Joe is particularly proud of is his role in working with Wilson & Roe's IT team to implement a new system for the company.
So, what else does Joe do in his day-to-day at Wilson & Roe? "My main role is to drive collections for our clients. I'm continuously looking at whether we are operating as efficiently as possible and if we have done enough to achieve the results for our clients. I also spend a lot of time monitoring the camera footage of the attendances of our Enforcement Agents at debtors' addresses. This is not only to check the correct procedures are being followed but also to assist with training and give positive feedback. I still go out enforcing sometimes as well."
The Future of High Court Enforcement
Joe, alongside his colleagues, is considered to be not only the future of Wilson & Roe but also the High Court Enforcement industry. He shared how he sees the future of both the industry and the company developing: "High Court Enforcement Officers can currently only enforce writs over £600. Our focus at the moment is to reduce this and gain the ability to enforce writs under £600, allowing us to help significantly more people."
"We're continuing to improve on our processes at Wilson & Roe and ensure our clients are receiving the best possible service and, in turn, gain a bigger share of the High Court Enforcement industry."
Always On His Feet
Work isn't the only place Joe is achieving great things.
After completing half marathons, and occasionally running an impressive 12-13 miles from his home to the office, Joe finished his first marathon in Manchester at the weekend. He raised money for Maggie's Centres, a charity which provides a caring environment with support and information for anyone that has been affected by cancer. He chose to support the charity on behalf of one of his colleagues who recently experienced the benefits of the centre whilst she was undergoing treatment.
Outside of running and work, Joe is kept on his feet by his two beautiful children and supporting Manchester United.
Reflecting on working with Joe, Sarah Roscoe, Managing Director, said: "Joe has provided me with great support over the years. He has helped to build Wilson & Roe and has genuinely made a huge contribution to the success of the business. He keeps his head down, works hard and ensures the job gets done, which has always made it an incredibly easy decision and absolute pleasure to promote him. He is my right-hand man and incredibly well-respected by everyone at the company. He has a great sense of humour, and we all enjoy seeing his louder side come out when he's had a few drinks at our work dos!"