Wilson & Roe's Nathan Jowett Succeeding in High Court Enforcement Officer (HCEO) Training
October 29, 2021
Category: News
Less than half the way through his two-year High Court Enforcement Officer (HCEO) training, Senior Client Relationship Manager, Nathan Jowett, has already demonstrated he has what it takes to succeed in the industry.
Whilst he is yet to sit the exam, which will make him one of approximately 50 authorised HCEOs in England and Wales, Nathan is already passing the training with flying colours – and continuing to manage his workload in the office to the highest of standards.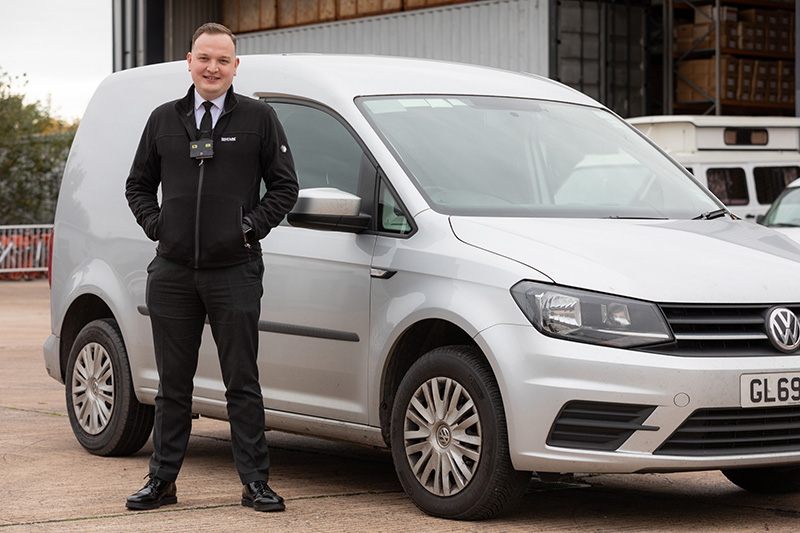 As part of training, Nathan is required to go out on the road enforcing Writs of Control. In the past month he has already achieved brilliant results, despite having someone driving into the back of his van on his first day! This didn't perturb him though and, so far, he has managed to achieve payment in full on an impressive number of cases.
Nathan joined Wilson & Roe in May 2016 and went on to complete the Taking Control of Goods Exam before starting his training with the Chartered Institute of Legal Executives in 2017. After three years he attained his Professional Diploma in Law and Practice in March 2020 – making him an Associate of the Chartered Institute of Legal Executives (ACILEx).
Sarah Roscoe, Managing Director, said: "Nathan has really done us proud over the last five years he's been with us, and even more so since starting the HCEO training course. We can't quite believe how many cases he has collected in full in such a short amount of time."
She added: "He works incredibly hard and truly represents the young talented needed in the High Court Enforcement industry. He is helping pave the way to create an even more successful future for our business."