A Day in the Life of an High Court Enforcement Officer (HCEO)
October 1, 2018
Category: News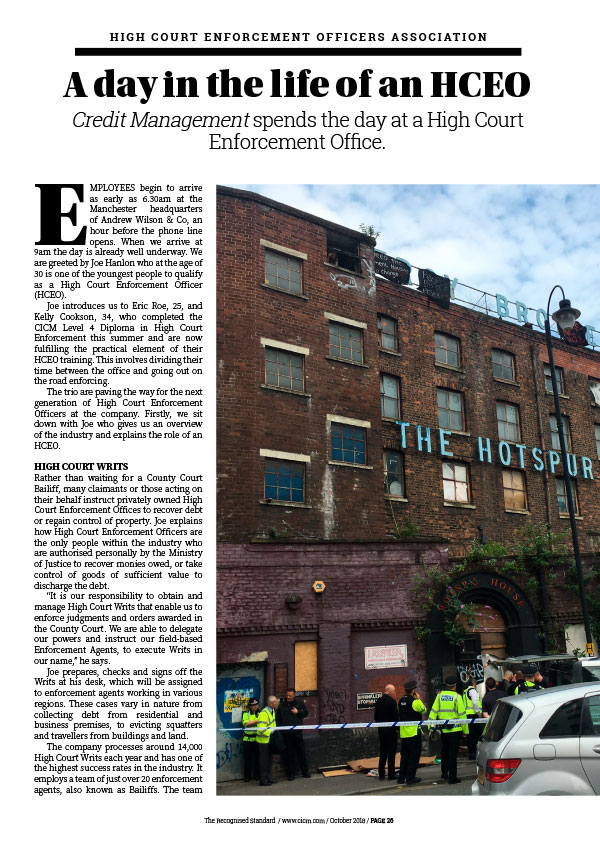 Click on image to enlarge
Credit Management magazine spent a day at the Andrew Wilson office learning about the role of their High Court Enforcement Officers and Enforcement Agents and the daily challenges they face.
They met the team who have completed the CICM Level 4 Diploma in High Court Enforcement, as they work with Andrew Wilson to fulfil the practical element of their training to gain their full qualification as High Court Enforcement Officers (HCEO). They explain the role of a HCEO in recovering monies owed or taking control of goods to cover a debt.
Read how this HCEO expertly deals with challenging situations in a sensitive manner as they're called upon to remove squatters from a building in Manchester city centre.