Another Success Story: Safe Eviction and Removal of Live Animals and Goods from Green Belt Land in Essex
November 21, 2022
Category: Case Study
The team at Wilson & Roe has once again demonstrated its professionalism and expertise, this time leading a successful eviction and the subsequent removal of a large number of goods and animals from an area of land.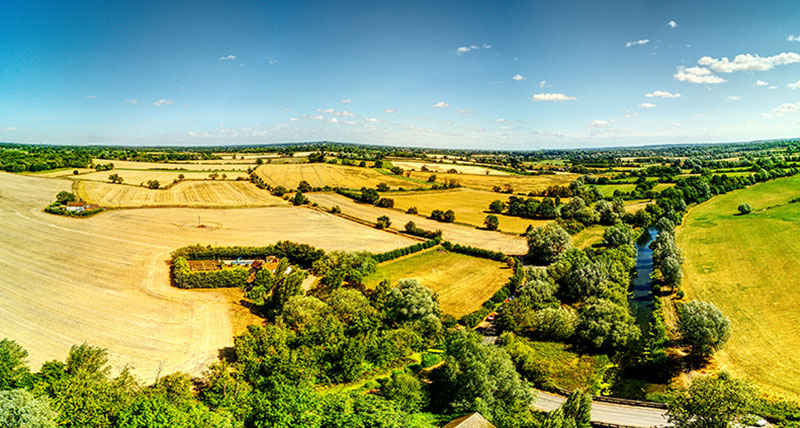 Click on image to enlarge
At the beginning of August, we were contacted by one of our solicitor clients to discuss an unusual situation that had arisen. Their client needed to take possession of 35 acres of green belt land in Essex. Another firm of solicitors and their preferred enforcement agency had previously been instructed to enforce this, but the claimant had lost confidence in their ability to get the job done.
Our Property Services Director, Alex Hill, met with the claimant the next day to devise a strategy to transfer the Writ of possession to Wilson & Roe and remove all the goods and occupants from the land. This was to be a considerable task as the land was housing 32 horses, 65 dogs and a pen of chickens, along with 89 containers, 49 vehicles and a number of temporary structures.
With the previous enforcement agency promptly providing all the required documents, we were able to obtain the new Writ of possession by 10th August, allowing us to move ahead quickly with our plans.
We travelled to the site to meet with the client and their surveyors on 15th August. Although the court order meant that we did not need to provide a notice period for the eviction, the client agreed with our recommendation to give notice to try to ensure that the animals and goods could be removed swiftly and safely.
On 23rd August, our Enforcement Team, led by James Angus, returned to take possession of the site and successfully removed all persons and dogs from the land. Police were also in attendance as several 'persons of interest' were known to have been residing on the site. Between 24th August and 5th September, our team supervised the removal of the goods, chickens and horses from the site in order for developers to begin groundworks.
The client is delighted with the service they received from Wilson & Roe and has already instructed us for another project. Since reclaiming possession of the land, three of the former occupants of the land have thanked us for our assistance in retrieving their goods and recognised our professionalism whilst doing so. We have also gained a new solicitor client and cemented our relationship with the claimant's other legal advisors.
If you would like our help to remove trespassers, please contact the Wilson & Roe team by email at wr@wilsonandroe.com or by calling 0161 925 1800.