Educating the Bailiff
November 1, 2018
Category: News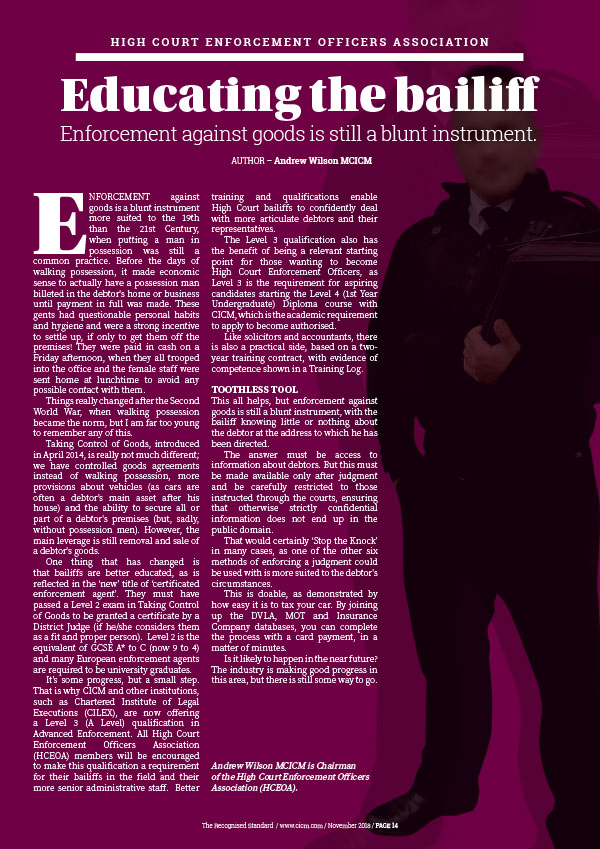 Click on image to enlarge
Our co-founder and High Court Enforcement Officer, Andrew Wilson is featured in the November 2018 issue of Credit Management, the magazine of the Chartered Institute of Credit Management (CICM).
In his role as Chairman of the High Court Enforcement Officers Association (HCEOA), he talks about how bailiffs are now better educated and have the new title of 'certified enforcement agents'. Andrew explains why he feels these agents are now better prepared to deal more confidently with challenging situations.
He also explains why he believes enforcement against goods is a blunt instrument and how access to more detailed information about debtors could help to 'stop the knock'.