It's Official: Kelly Earns HCEO Status
September 18, 2019
Category: News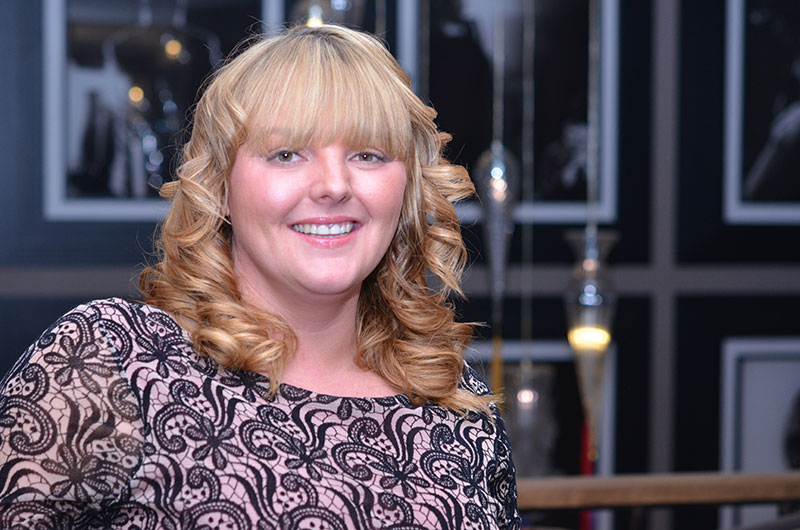 Click on image to enlarge
We are delighted to announce that Kelly Cookson has become the latest member of our team to achieve High Court Enforcement Officer status. This comes as Kelly prepares to mark her fifteenth anniversary at Andrew Wilson & Co.
Kelly is one of five High Court Enforcement Officers at Andrew Wilson & Co, which means we are even better equipped to meet the growing demand for our services.
High Court Enforcement Officers, or HCEOs, are the only people within the industry who are authorised personally by the Ministry of Justice to recover monies owed or take control of goods of sufficient value to discharge the debt. They are able to delegate their powers and instruct field-based Enforcement Agents, of which we have over 20 working throughout England and Wales.
"We have a reputation for obtaining payment in full and resolving more cases quicker than any other High Court Enforcement Office. Retaining and investing in the best people is key to this success and Kelly is a shining example," says Managing Director, Sarah Roscoe.
Indeed, Kelly's hard work and determination have seen her progress through the ranks since joining Andrew Wilson & Co as a Junior Administrator almost 15 years ago. Over this time Kelly has earned numerous promotions having previously worked as a Collections Manager and Operations Manager, before becoming a Director of the business and qualifying as a HCEO.
"Becoming a High Court Enforcement Officer means the absolute world to me," says Kelly. "I love working in the enforcement industry and with the team at Andrew Wilson & Co."
As a Director and HCEO Kelly plays a key role in managing the 16,000 Writs our team processes each year and for monitoring performance daily to ensure attendances are carried out in a timely and professional manner.
Currently, fewer than ten percent of HCEOs in England and Wales are female. As one of them, Kelly is helping to pave the way for more women to enter and progress to the top jobs within the profession. She is rightly proud of her achievements and of successfully juggling a demanding career and HCEO training with motherhood.
In fact, double congratulations are in order as Kelly has also been promoted from mum-of-two to mum-of-three with the arrival of her new son. Sarah concludes:
"I am so proud of what Kelly has achieved both at work and at home. She has put her heart and soul into Andrew Wilson & Co and has given us everything she possibly could. Now it is time for Kelly to take a well-deserved break with her family and we very much look forward to her return."